The next Wasatch 100 training run will be this upcoming Saturday, June 30th.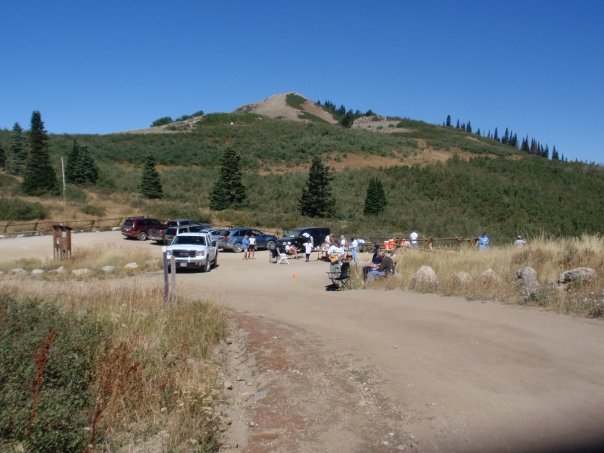 The meeting place will be at the Bountiful B parking area at the base of the dirt road at 6:00 AM. Apologies for the early start time but should hopefully keep us clear of the bulk of vehicle and ATV traffic which will increase dramatically as the day goes on. I hate getting up early, but not as much as I hate getting run over by teenagers on dirt bikes.
Directions are as follows:
From I-15, take the Bountiful 400 North Exit and head east towards the mountains. Turn on left on 1300 East, which will curve around east to become paved Skyline Drive. This road will turn R to become Eagle Ridge Drive. About 0.1 mile after the road turns to dirt (directly under the big "B" on the mountain, it will turn sharply left and begin climbing the hill. GPS N 40° 53.739′ W 111° 50.752′.
We'll be doing the section of the course roughly between the Bountiful B aid station and the maintenance sheds at Francis Peak. Since the Forest Service has closed the road to the peak, we'll be doing the run as an out-and-back so you'll get to see the course twice! Total distance should be 24+ miles.
We're not sure about water sources in the area right now, so bring what you think you might need. If you have a filter, please bring it or we'll find some to share. We can't cache water up there right now due to the road closure.
See you all tomorrow morning!